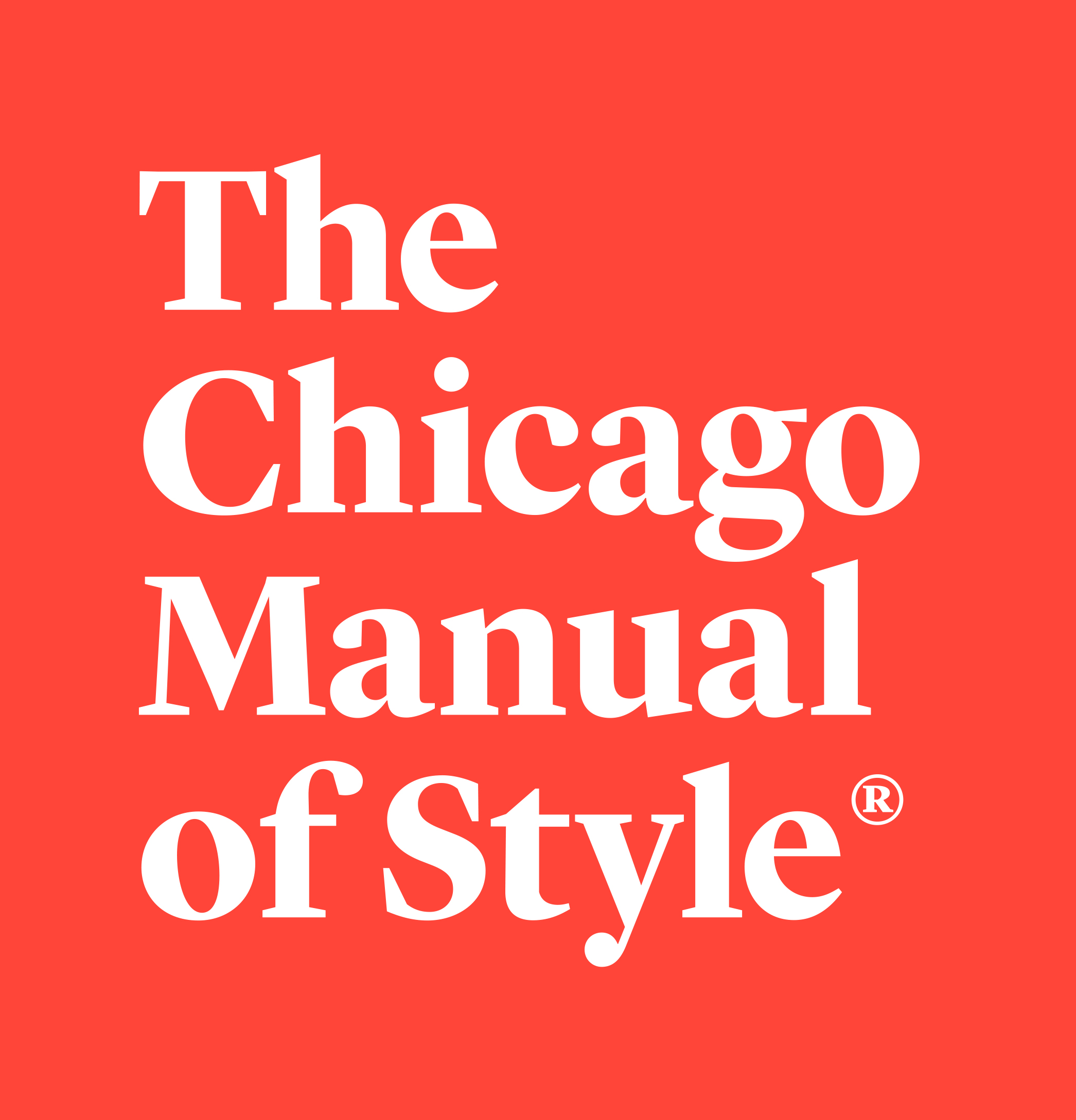 Copy this icon to link to The Chicago Manual of Style Online from your website!
Reviews
Journal of Electronic Publishing
ccAdvisor (a joint publication of ACRL and The Charleston Company)
ALA Publishing eLearning Webinar
Write and Cite "Chicago Style": Helping Students and Patrons Understand The Chicago Manual of Style and Turabian
In this free prerecorded webinar, Rebecca Gerber, electronic resources librarian at the ALA, interviews Chicago style expert Carol Saller, previous editor of the CMOS Online Q&A and the CMOS Shop Talk blog. They discuss using The Chicago Manual of Style for citation building and more.
You'll learn how to help students and patrons use The Chicago Manual of Style Online and Turabian's A Manual for Writers to find answers to questions about citation, grammar, punctuation, and other rules of writing.
ALA Choice "The Authority File" Podcast Series
In this four-part podcast series, ALA's Bill Mickey, Editorial Director of Choice, speaks with Becky Brasington Clark, the head of the Library of Congress' publishing office and Carol Saller, chief copyeditor of the Sixteenth Edition of the Chicago Manual of Style.
Their conversation weaves together the mission of publishing at the Library of Congress and the ethical and moral considerations that emerge from editorial, style, and publishing norms.
Part 1: Toward Clarity in Editing and Publishing: Behind the Scenes at the Library of Congress Publishing Office and the Chicago Manual of Style
Part 4: Toward Clarity in Editing and Publishing: Reaching Everyone by Publishing More Than Books
Teaching Turabian
CMOS Online Site Links
Welcome to CMOS and CMOS Online: A Slide-Show Introduction
Printable Information Cards
Subscription Information
CMOS Shop Talk Blog Posts
Relevant Books: Writing and Research Guides from The University of Chicago Press